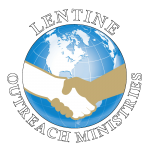 Purpose Statement

To promote unity and spiritual renewal within the body of Christ so that the gospel may be presented with one voice to all people everywhere.
Ron Lentine is available for Unity conferences, revival services, supply preaching.
Podcast
The Bridgebuilder Podcast is produced monthly in Pensacola, FL. Episode 1 is an introduction to Pensacola's Unity Movement which provides the background and purpose for our monthly podcast.
Are you ready to partner with us?
Your generous gifts help bring the message of Christ and unity to all people.  If after hearing the message, you would like to support our cause, please write a check using the below information and mail it to us.  Additionally, you may donate online using the donate button below.  Lentine Outreach Ministries is a 501(c)(3) non-profit, and all gifts are eligible for tax deductions
Lentine Outreach Ministries
P.O. Box 546
Lillian, AL 36549